Holiday accommodation in the mountains in 4 indian tepees and character farm



Indian tepee : individual tepee for 4 to 5 people, equipped with 2 beds of 140 and double sofabed. Tepee lit by electric lamp + 2 plugs, small storage trunk. Small table, childrens' chairs. Indian decoration.



Communal character cottage*** comprising 1 kitchen (2 refrigerators with freezer compartments, ice compartments, double sink, washing machine, dishwasher, 2 vitreous hobs, 1 grill/microwave, 1 pyrolysis oven, complete crockery), 2 bathrooms (2 shower cabins 1 with hydrojets, 2 sink units, 2 WCs, 2 towel dryer radiators), lounge with 2 large tables for 24 people, benches, chairs, furniture, TV, HIFI, DVD / video. Electric heating.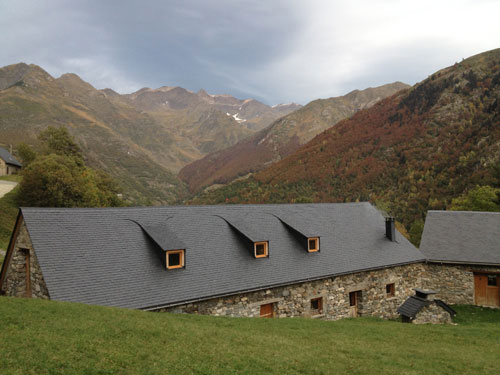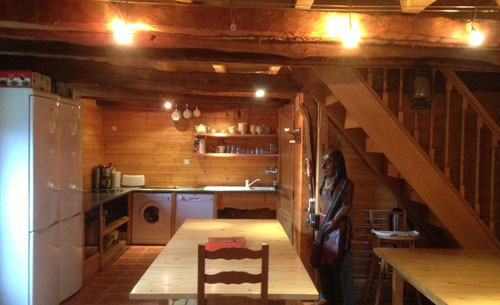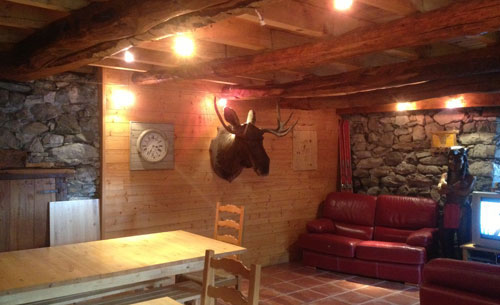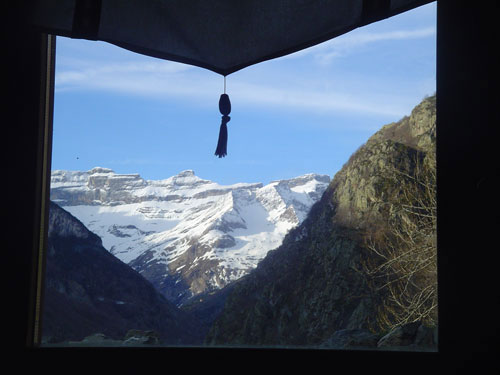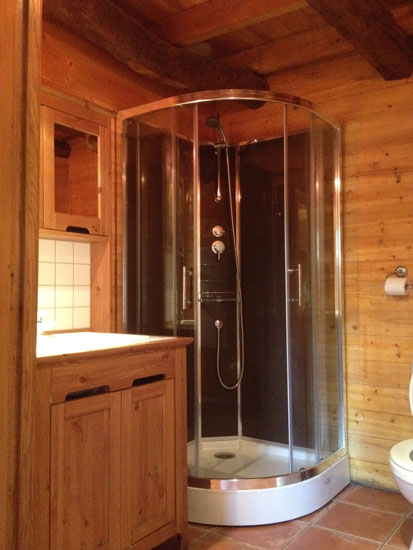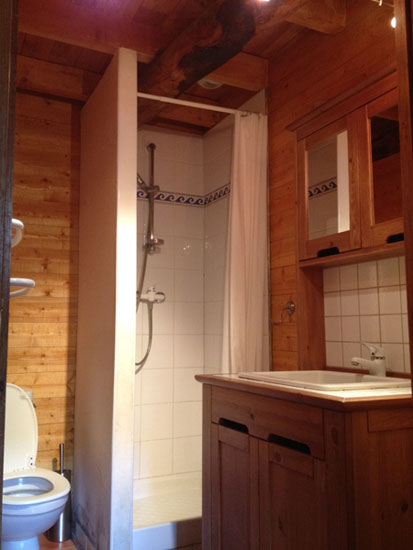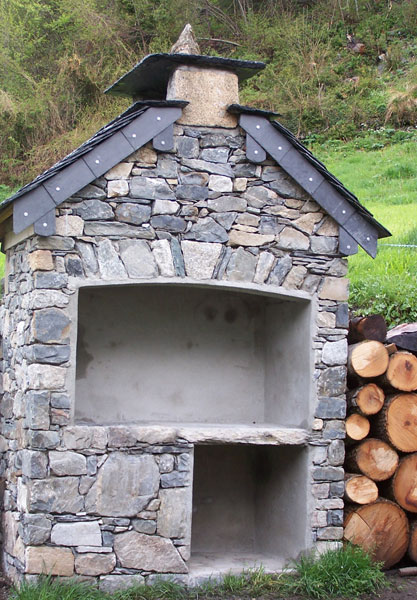 Useful information


bed 140x190cm and pillows 45x45cm. Quilts and covers supplied.


Animals allowed - must be kept on a lead.




Isolated tepees deep in the countryside, looking towards the Cirque de Gavarnie, with dry toilets, shower, etc.

Eco indian tepee:
* Individual tepee with Indian decoration for 4 people,
* Sleeping arrangements: 1 double bed + 2 sofabeds with bags provided (washed after use), 4 cushions (with clean pillowcases),
* Small table and 4 small chairs,
* Lit by lamp, 4 electricity sockets,
* Camping gas (triple gas stove), small fridge 46l (frezer 4l), basic kitchen equipment (pan, frying pan, knives, forks, spoons, tin opener, etc.). Washing-up bowl,

* 1 outdoor shower cabin per tepee with

gas water heater

,
* 1 outdoor dry toilet per tepee,
* Drinking water a few metres away,
* Access on foot along a mountain path, approximately 200m,
* Car: private car park above.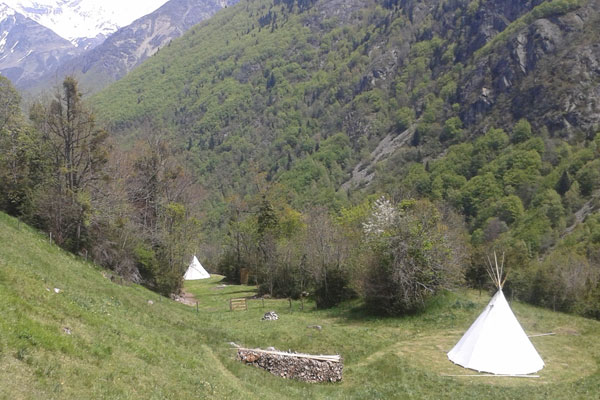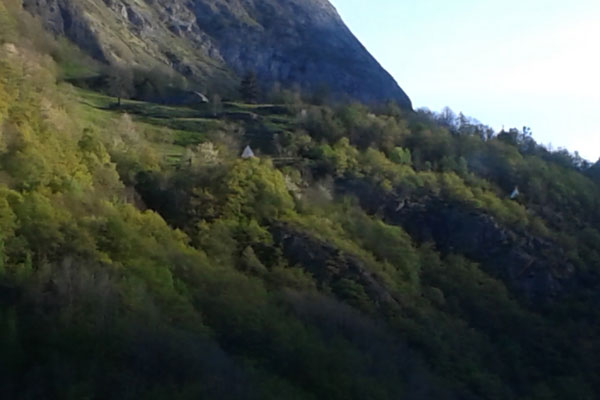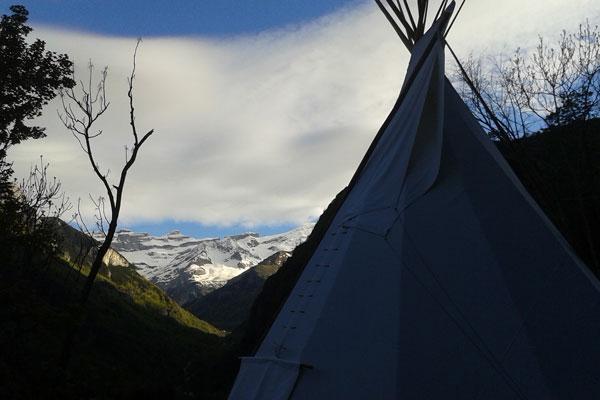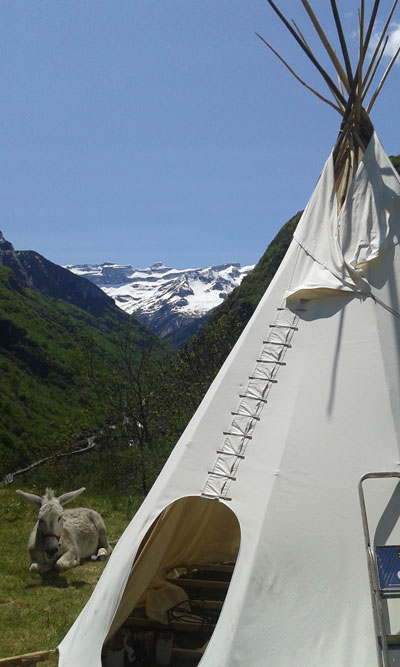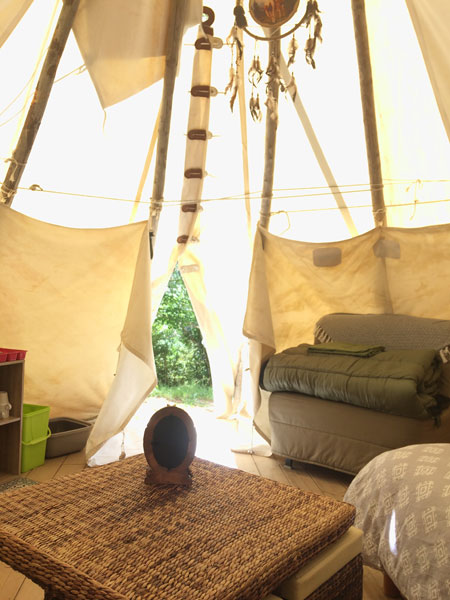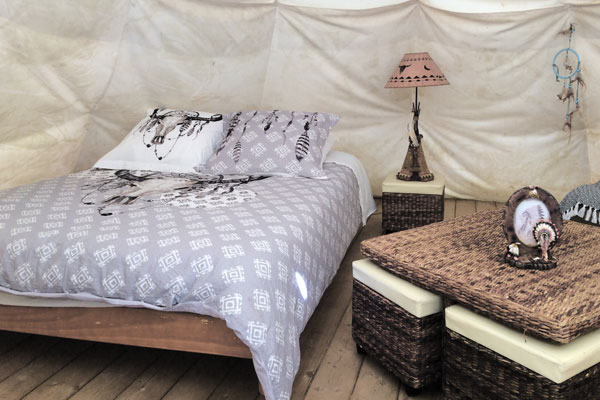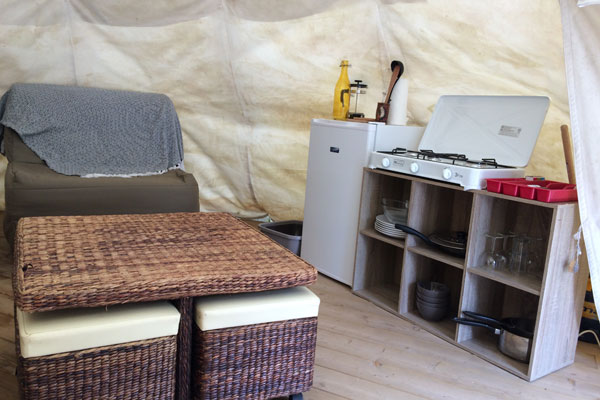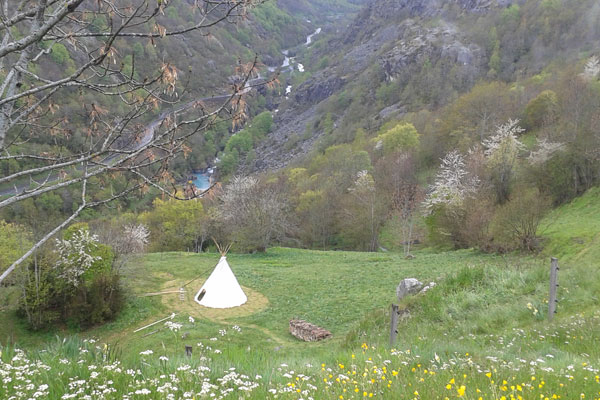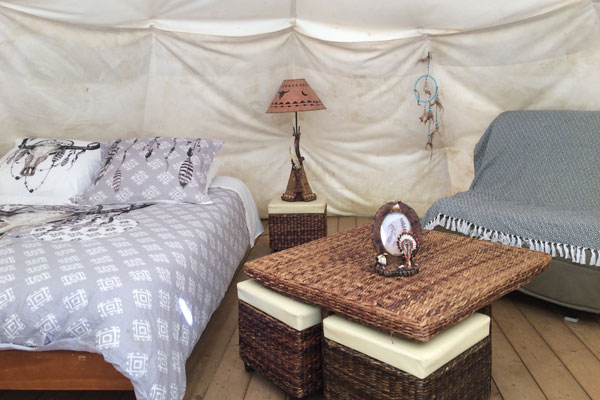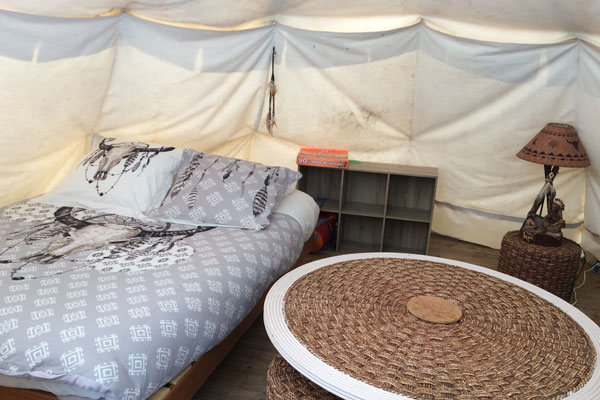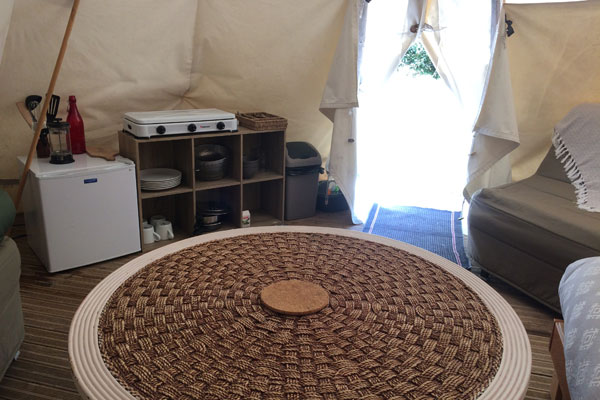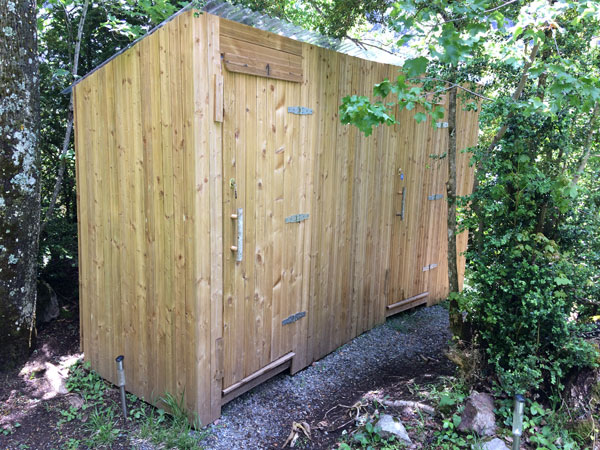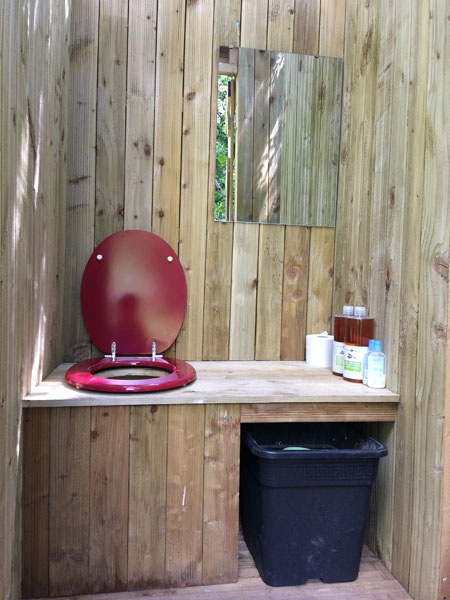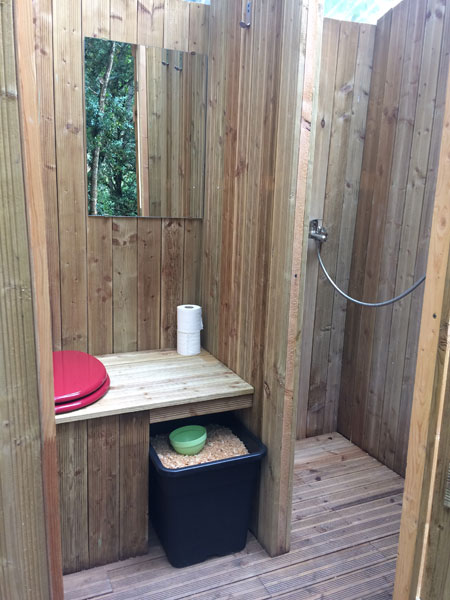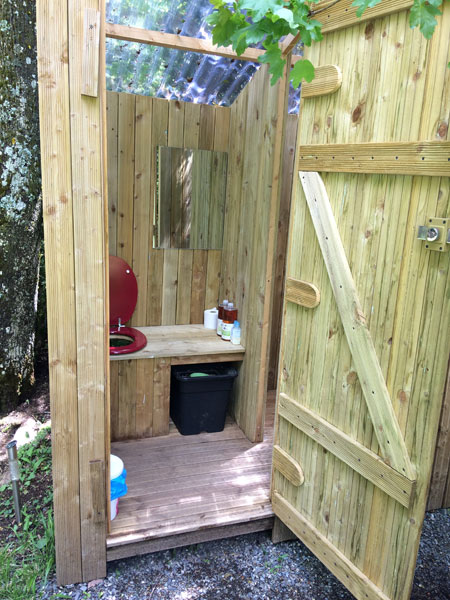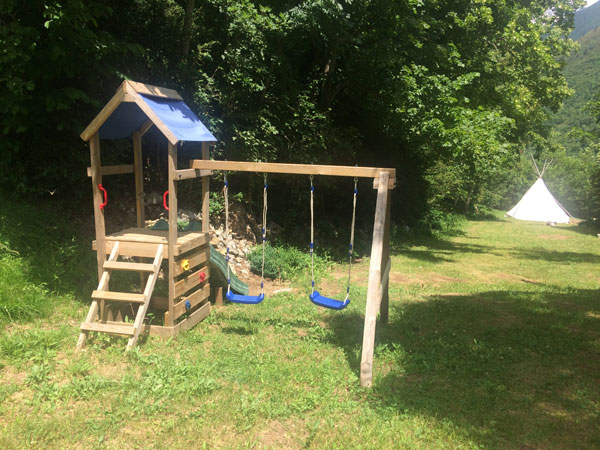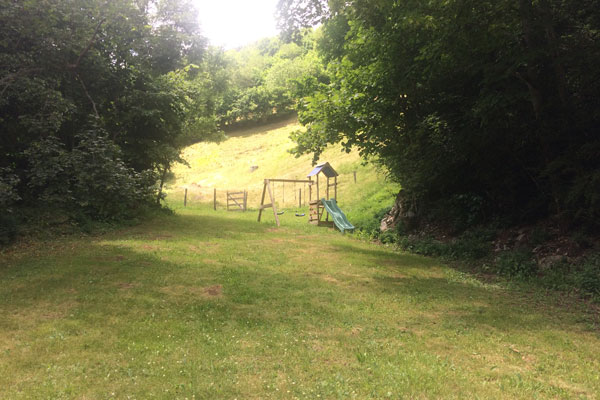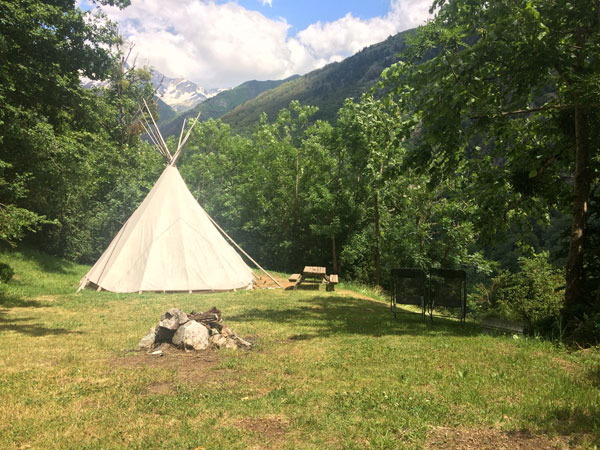 Tepee + sheepfold
Eco-tepee
Sleeping arrangements per tepee
5 people (2 double beds + convertible sofa)
4 people (1 double bed + 2 sofabeds)
Sheets
Optional, 12 € / double bed
Optional, 12 € / double bed
2 sleeping bags + pillowcases supplied free
Shower
Hot water supply sheepfold
Shower cabin supplied per tepee.
WC
2 WCs in the sheepfold for the 4 tepees
2 outside dry toilets (1 per tepee)
Electricity
Lamp + 3 electricity sockets
Lamp + 4 electricity sockets
Water
Drinking water supply in the sheepfold
Drinking water outside
Cleaning
Optional, 10 € per tepee
Optional, 10 € per tepee
Kitchen
Sheepfold, fully equipped
A few utensils for cooking in the tepee, 2 gas burners, pans, frying pans, etc.